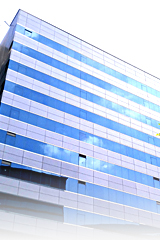 ABOUT MASTERASIA
Masterasia was founded in 1989, is the food ingredients , functional food raw materials professional supplier, distributing of worldwide well-known health food ingredient products. We have excellence R & D expert , technical, and marketing experience in Taiwan's Nutraceutical health food market, from product development, ingredients supply, production, sales, and professional technical skills to be leading as the pioneer position overall the industry! Trustworthy, natural, safe are Masterasia's commitment for consumers, insist on strict adoption of international safety certification, healthy and effective ingredients to accomplish the needs of consumers with physical health!
The new concept of health food, Master The Solution for Your Health Supplement Needs) has been our many years principle for leading us from the raw materials supplier to be development of "the best partner to enhance customer competitiveness", Masterasia array of the market demand planning, sufficient use the firm's accumulated resources, provide professional dedicated information, combine and elaborate the customer focus as competitive advantage, to bring our customers really enjoy the satisfaction of professional services.

OUR SERVICE
1. Provide the overseas latest, most effective , and most popular ingredients
2. Brand ingredients entire marketing service
3. Basic ingredients safety inspection

MARKETING SERVICE
1. According to customers need, customized made appropriate projects and nutraceutical health food , to assist customers get the production, manufacture and marketing at the greatest economic benefits!
2. Assist customers acknowledge the latest trend of market, provide customers with health benefits, reasonable profit's the potential nutraceutical health food.

VISION
To offer integrity, professional, popular, scientific ingredients supply platform,
To dedicate on product differentiation and increase customer value, and become the first choice for the nutraceutical health food partner !